>

My Story is Transitioning - Unisex Tee
My Story is Transitioning - Unisex Tee
SKU:
20.25
23.75
$20.25 - $23.75
Unavailable
It does not matter what THEY SAID. THEY don't have a say. Whatever your life held, today, it starts all over again. Your story, your life is transitioning and it is all good!

The tri-blend fabric creates a vintage, fitted look. And extreme durability makes this t-shirt withstand repeated washings and still remain super comfortable.

• Tri-blend construction (50% polyester/25% combed ring-spun cotton/25% rayon)
• 40 singles thread weight
• Comfortable and durable
• Contemporary fit
• Lightweight
Powered by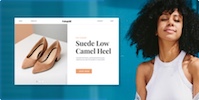 Create your own unique website with customizable templates.